10 Questions You Should Ask Before Hiring an HVAC Company 10 Questions You Should Ask Before Hiring an HVAC Company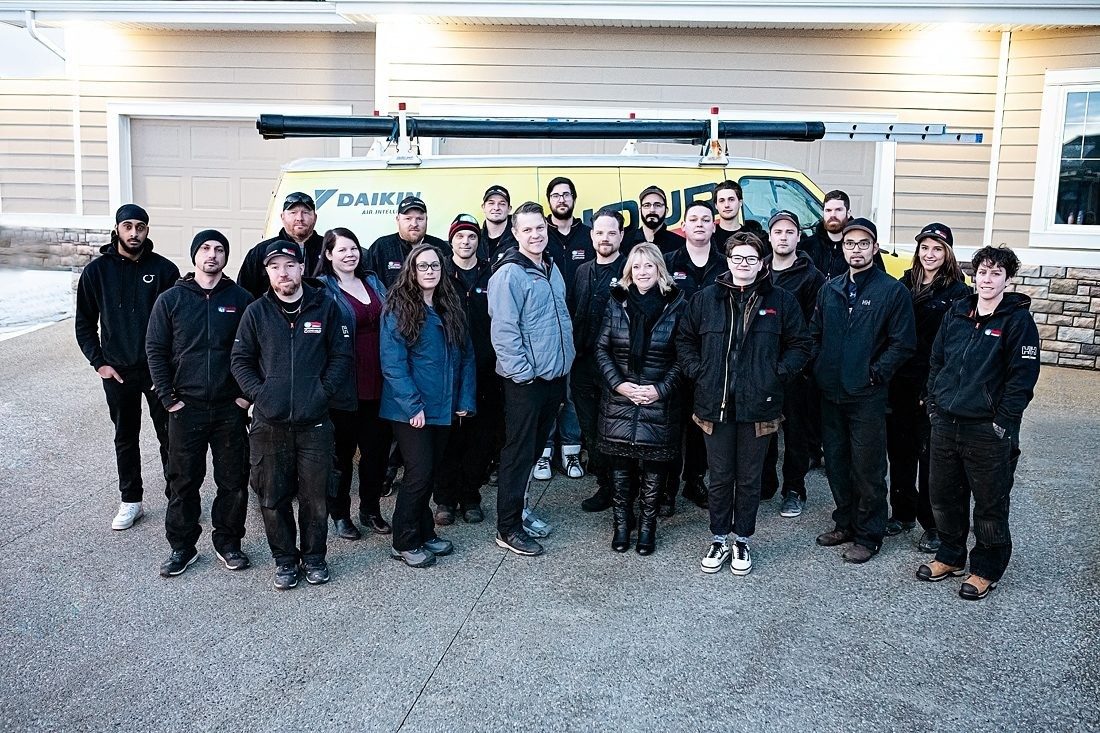 If you are like most people, your home is likely the biggest investment and asset. Therefore, you do not want to allow just anyone to perform work on its major systems, like its heating and cooling system. You need to be certain that the HVAC company that works on it is dependable, trust-worthy, and most of all, experienced. Here are 10 questions you should ask before hiring an HVAC company for your St. Albert home. Call us today with any other questions you may have.
Question #1. Is your company licensed?
Before hiring anyone to do work on your home, one of the first questions to ask is whether they are a licensed contractor. Due to the nature of HVAC work, being licensed is very important because you do not want to put your family's health and safety at risk, let alone allow anyone who is not licensed work on such an important part of your home.
Question #2. How long have you been in business?
Unfortunately, while there are many reputable HVAC companies, there are some unscrupulous individuals who set up shop and operate in a "fly by night" manner. You want to make sure that the HVAC company you choose has a proven track record in your community and will be around if there is a problem with the work they perform. Don't hesitate to ask how long they have been in business.
Question #3. Are you covered by liability insurance?
Before you hire someone to work in your home, you want to make sure that they are covered by liability insurance. Ask to see proof of their insurance because you do not want to risk having to pay for any damage that could occur when your HVAC is being installed or worked on.
Question #4. Are your service technicians and installers NATE-certified?
The North American Technician Excellence (NATE) certification is the only certification supported by the HVAC industry. It is a non-brand, independent testing board that requires service technicians and installations to have a minimum amount of training in order to become certified. Make sure at a minimum that your prospective HVAC company requires its technicians to be NATE-certified.
Question #5. What brands of equipment do you sell?
There are many different brands of HVAC equipment available. You may have a preferred brand, or you may be open to hearing about a brand that you have never heard of but offers the same, if not better quality and warranties. Ask what brands the HVAC company sells and the benefits of that brand.
Question #6. What brands and type of equipment do you service?
Again, there are so many different of HVAC equipment. Most HVAC companies will sell one or more brands, but they are typically able to service other brands. Before hiring a new company, make sure they are able to service the brand of equipment that you have.
Question #7. What is included in your quote?
The last thing you want to find out after having a big HVAC repair or installation done is that it will cost more than what you are quoted because something like a warranty was not included. Do not forget to ask what is and isn't included in your quote from your HVAC contractor.
Question #8. How soon can you begin work?
We are living in extraordinary times right now when it comes to waiting longer for installations. But even so, you want to know when exactly your HVAC company can begin work on your HVAC project. Do not hesitate to ask for a schedule for obtaining equipment and when it can be installed.
Question #9. Do you offer maintenance plans?
Regular maintenance is essential to prolonging the life of your existing HVAC system. However, it is also important for keeping your manufacturer's warranty in effect once you have a new system installed. Ask the prospective HVAC company if they offer maintenance plans and what services are included.
Question #10. Do you have recommendations for my existing system?
Before hiring a new HVAC contractor, ask them about the condition of your existing system and any problems that could occur in the near future. Ask them what they suggest for ways to save anergy or make your system more energy efficient.
Trusted by St. Albert Residents Since 1979
We have been serving the St. Albert area since 1979 and have earned the trust of our customers through our experience, reliability, and workmanship. Our technicians are either Journeymen or are Registered Apprentices and are experts in what they do. Our techs are also NATE-certified, and our company continues to maintain an A+ rating from the Better Business Bureau. If you need an HVAC company for repairs, maintenance, or installation, contact A-1 Heating & Cooling.