Get Ready for the Summer Heat by Installing a Central Air Conditioner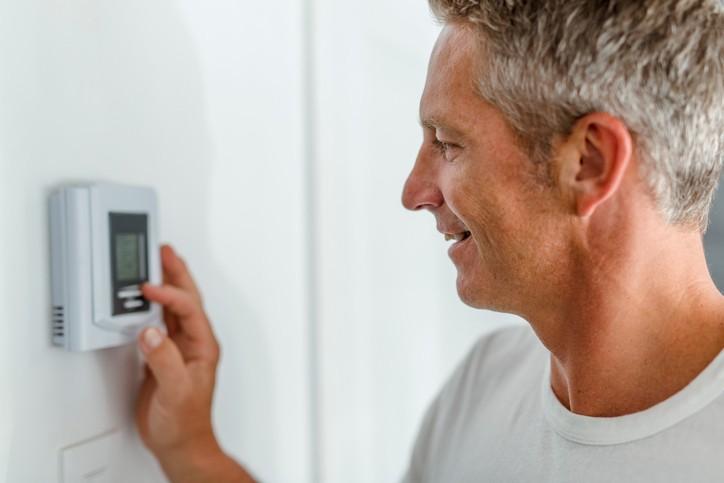 If you've been tempted, but hesitating, to install a central air conditioner in your St. Albert home, consider the importance of home comfort. For many, if not most of us, home is the center of our lives. Home is the place where you can really relax and be at peace. It's where you care for and spend time with your family. It's where you entertain friends and make memories. Since your home fills such a crucial role, you deserve to enjoy complete comfort, year-round. To achieve full home comfort here in the St. Albert area, consider a central air conditioner for those hot summer days. We have options for both Bryant, and Daikin for you to choose from.
Advantages of a Central Air Conditioner for St. Albert Homeowners
Being in the business of home comfort, we believe that AC is very important for a happy, healthy home life. If you're not quite convinced that you can justify investing in home comfort with a central air conditioner, add these major benefits of central air conditioning into the equation:
Precise temperature control from your central air conditioner means you won't waste energy to get home comfort. A programmable thermostat means your cooling system runs only when you are home.
Advanced engineering and design means with our quality central AC systems your energy costs will be low, making your cooling system more affordable than you might think.
Expert installation from our A-1 Heating technicians means you'll get top performance from your central air conditioner for decades to come, with regular maintenance and the best warranty in the business.
Our extremely reliable AC equipment comes from manufacturers that offer the best warranties in the industry, so you're assured peace of mind.
Our financing programs mean that you won't have to stretch your budget for home comfort.
A new central AC adds home value, should you decide to sell in the coming years.
With an advanced air-purifying in-duct UV light system and filtration, your indoor air quality will be better than ever. This is a great investment in your family's long-term health.
With advice from our knowledgeable team, you'll choose the right size (capacity) central air conditioning system, with all the state-of-the-art features you want and need.
Learn More about Central Air Conditioning for Your St. Albert Home
Ask about our financing options to ensure your system is easily affordable. Call A-1 Heating in St. Albert for your central air conditioner quote--today!