Installing a Central Air Conditioner Is Easier and Less Expensive Than You Think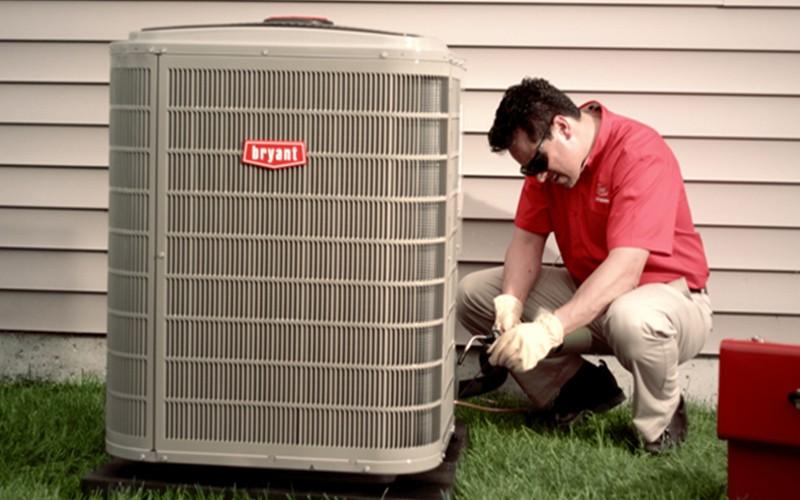 Whether you're tired of setting up tower fans all over the house or your noisy, old air conditioning unit just isn't performing like it used to, a central air conditioner is a simple and affordable solution. Finding out how to install a central air conditioner into your home is easy and the friendly, knowledgeable staff at A-1 Heating can help.
Installing a Central Air Conditioner
Selecting the best unit for your home depends on a few key factors, based on the heat-gain calculation. This will determine the appropriate size of your central air conditioning unit and is based on a number of things, including the amount of insulation in your home, the number of doors, placement of windows, and the overall location of your house. Having a correctly sized unit is crucial as it will provide you with complete and consistent cooling on the hot days when you need it and won't have to run any longer than necessary, reducing your energy costs. With a range of units to choose from, including the Legacy, Preferred, and Evolution Series Air Conditioners, the experienced technicians at A-1 Heating will take all these factors into consideration when helping you choose the ideal air conditioner for your home.
Cold Air Delivery
With many installation options available, your existing heating system won't be compromised as A-1 Heating can install an air conditioning system that is just right for you. Your furnace does all the work moving air around the house and your AC system is designed to compliment this. This is simple for an experienced contractor and won't disrupt your home or make a huge mess.
Noise
Additionally, A-1 technicians will know where to install your central air conditioning unit to ensure the least amount of noise disruption from the unit. When choosing a unit, there are two major factors – noise and efficiency. Bryant offers units that operate as quiet as 56 dB and have many options to fit your lifestyle and budget.
Efficiency First
Another highly important feature, both for your wallet and the environment, is energy efficiency. Different units come with different seasonal energy-efficiency rating (SEER). All new central air conditioning units have high SEERs of 13 or above. Higher ratings indicate greater efficiency, better quality, superior safety features, better sound shields and lower voltage requirements, so they cost less to operate. This year in Alberta new energy efficiency regulations will affect homes built after November of 2016. The minimum requirement for AC units going into new homes must now rated at 14.5 SEER.

You should be able to enjoy the hot summer months and get the comfort you deserve. Contact A1 Heating today to talk to a certified HVAC contractor about central air conditioner installation today.