Stay Energy Efficient and Beat the Heat with a Daikin Air Conditioner!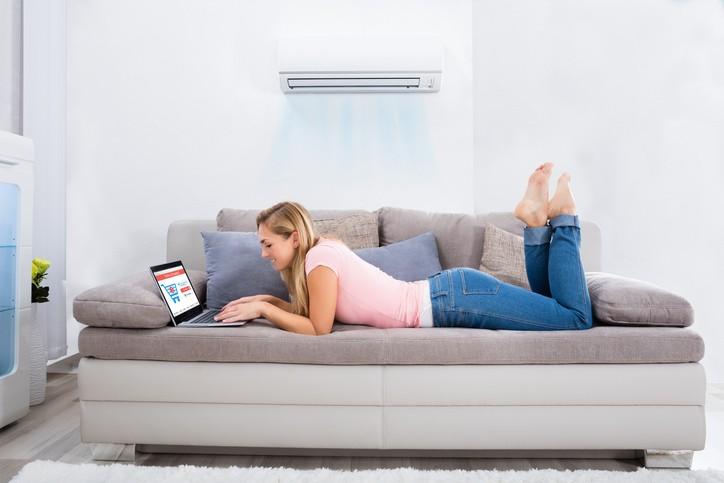 Keep your St. Albert home cool and comfortable throughout the summer, the easy way. Consider a Daikin air conditioner to cool your living space.
What are the Advantages?
Comfort promise: Daikin requires all dealers to guarantee customer satisfaction and successfully handle any complaints in the first year of ownership.
Reputation for reliability: As the world's largest HVAC company, Daikin's air conditioner design and manufacturing processes are well refined.
High-level energy efficiency: You'll have lower utility bills throughout the summer, compared to those you received with your old AC.
Environmentally friendly: Daikin cooling systems are engineered for minimal energy waste.
Built by the true experts: in cooling system technology: Daikin invented VRV HVAC technology back in the early 1980s.
Peace and quiet: Daikin systems are designed to cool your home quietly, offering your quiet enjoyment of your living space without annoying noise distractions.
Space saving and multi-purpose: Daikin has VRV options to bring you a complete home heating and cooling solution in the same system.
Fewer allergy flares and reduced allergy-related symptoms: There will be less sneezing, fewer headaches and less dry, sore throats when you live in a clean air environment. Cleaner indoor air quality is provided by advanced Daikin air conditioner options, such as UV lighting and highly effective air filtration.
Get the Latest Daikin Air Conditioner from Your Local HVAC Experts
If it's time for a new AC system in your household, consider a Daikin air conditioner system. At A-1 Heating, we carry many different models and can recommend a system that has the features you want and need.
A-1 will make sure your Daikin air conditioner is sized properly for your space, so that you enjoy optimal performance from your AC investment. Our meticulous installation practices enable the cooling system to work flawlessly--for decades to come. Contact A-1 Heating to choose your new Daikin air conditioner, today.