The Benefits of Installing a Daikin Air Conditioner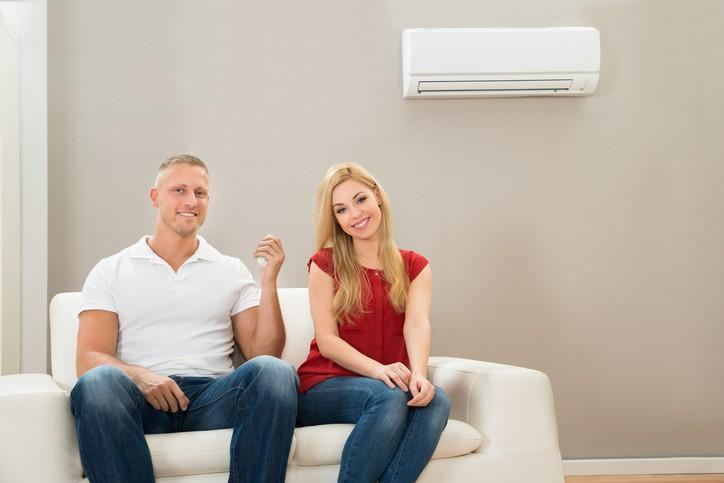 Most local homeowners are surprised at just how much more comfortable their house becomes after installing a Daikin air conditioner. Not only do Daikin AC systems allow for precise temperature control throughout your home, they do so inexpensively. Your quiet-running Daikin air conditioner is designed to use energy extremely efficiently, nearly eliminating waste and saving you money on your energy bills for decades to come.
Why Choose a Daikin Air Conditioner from A-1 Heating?
Daikin air conditioners offer excellent value for St. Albert area homeowners. That's why we, at A-1 Heating, carry Daikin and install them daily in local area homes. We trust Daikin because their cooling systems are:
Environmentally friendly: Daikin products are engineered to operate with a minimal amount of energy waste. Products like this decrease your carbon footprint, help preserve the natural environment and limit global warming.
Economical to run: Cooling bills typically decrease by a significant amount when you switch to a Daikin AC system in your home. 12 year warranties coupled with low installation costs increases the value while lowering your costs.
From the #1 HVAC company in the world: Daikin manufactures more units than any other company in the industry. Practice makes perfect!
Customer focused: Daikin designs their cooling systems with the user in mind. The AC systems are fully featured, allowing you to easily set your ideal temperature for every room in your home. A Daikin air conditioner ensures free airflow throughout your house and operates very quietly to ensure your home is relaxing and comfortable.
Offering the industry's BEST warranty: When a company provides an excellent warranty on their product, it's likely the product will perform well for customers. Daikin stands behind their HVAC equipment with the best warranty in the business. Their 12 year parts and unit replacement warranty separate Daikin from the pack.
Get Daikin Quality Home Cooling -- Right Here in St. Albert
Ready for a new Daikin air conditioner in your home? Call A-1 Heating to learn about the different residential cooling systems we offer. We're happy to help you to select the Daikin Air Intelligence™ model that's best for your home. Contact us with your AC questions or to receive an estimate for your Daikin air conditioner and expert installation.