Why a Bryant Furnace Filter is Right for Your Furnace?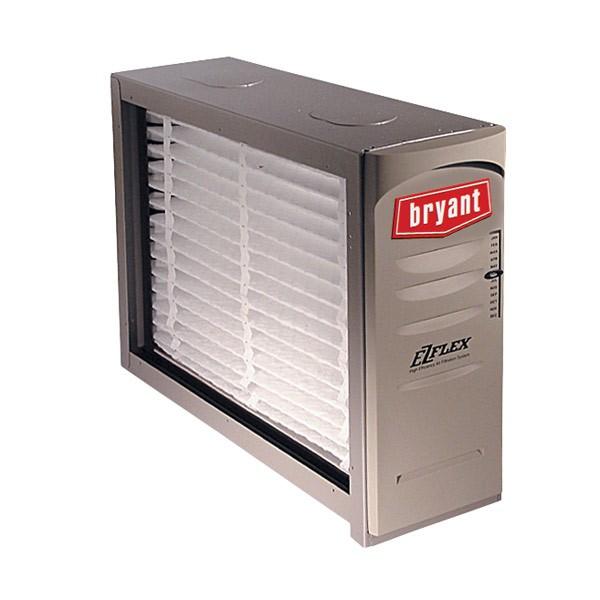 Filtration is one of the best things you can do for your home's indoor air quality. When you choose a Bryant furnace filter, you get the best filter design, high-level effectiveness and exceptional longevity.
Major Advantages of a Bryant Furnace Filter
A Bryant furnace filter in your HVAC system offers you the following benefits:
Superior filtration for cleaner, fresher indoor air.
Lower long-term costs, since a well engineered Bryant furnace filter has a longer effective life than other products on the market.
Decreased physical symptoms that typically stem from poor air quality--like sneezing, dry throats, coughing, fatigue, headaches and more, which often stem from poor air quality in the home.
Less housecleaning effort, since Bryant furnace filter effectively decrease dust particles in the air, so less dust settles on surfaces. (You could clean less often and spend less time doing so.)
Longer time between filter changes, so you replace them less often than low-quality filters.
Extend the life of your heating system. Bryant furnace filters help keep dust out of the parts inside your furnace, so it stays in better shape, longer--for delayed replacement cost and less frequent repairs.
Eliminate as much as 99.9 percent of airborne contaminants sized greater than .1 micron, (when you choose upgraded air purifying filter systems).
Breathe easier with a cleaner air supply circulating in your St. Albert home.
The Cardinal Rule: Change Filters Often
No matter what type of furnace filter you choose, be sure to change it as often as recommended in your furnace manual or more often during times of heavy use. Your filter cannot do its work when clogged with dust and dirt. In fact, a dirty air filter can make your furnace work harder to push heated air into your home. This can damage your furnace and make energy bills higher. Remember, even a Bryant furnace filter doesn't remove the need for annual expert maintenance to maintain heating system performance!
Get Expert Furnace Maintenance, Repairs and Advice
If you're unsure how to change your furnace filter or how often, ask the HVAC experts at A-1 Heating. We can show you how to replace your air filter when we come to your home for annual pre-season professional heating system maintenance. For heating system advice, check back often here at our blog or call us directly. For top quality Bryant furnace filters, contact A-1 Heating in St. Albert, today.