How Annual Maintenance Can Save You from Costly Furnace Repairs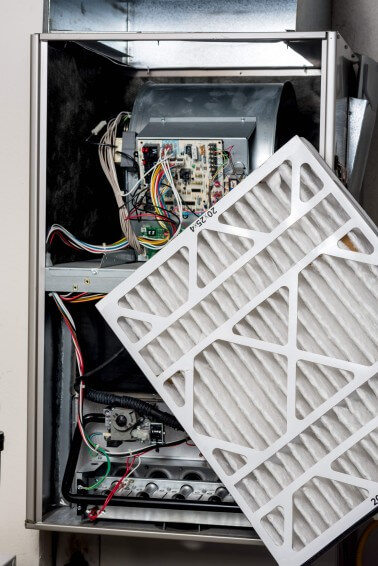 Spring is in full swing in the St. Albert area. With the warmer weather, your furnace gets a well-deserved break for a few months before the cold returns. Before you put it back into service, it is best to have an annual maintenance service first. This essential service will help ensure your furnace is ready for next winter and save you from costly furnace repairs. Schedule your annual service with us today! 
Small Investment with a Great Return 
It is common for some homeowners to be tempted to skip their furnace's annual maintenance service. After all, if it seemed to run fine during the past winter, it should be ok for the next, right? However, skipping this essential service could eventually lead to problems, and costly ones at that. The price paid for your professional maintenance service will pay you back with increased reliability and safety for your family. 
Annual maintenance can: 
Detect needed furnace repairs early before they further impact your furnace and are more expensive to fix. 

Keep your furnace running at its optimal best, which means it uses less energy to operate. 

Help maintain your home's indoor air quality.
Improve airflow in your furnace, which helps prevent unnecessary wear and tear and furnace repairs.
Detect dangerous conditions, such as frayed or scorched electrical connections, cracked burner, or carbon monoxide leaks.
Prevent a major breakdown that could leave your home without heat during the coldest time of year.
Keep your manufacturer's warranty in force.
Help your furnace reach its expected lifespan. 

What Does an Annual Maintenance Include? 
During your annual maintenance service, an experienced service technician will inspect all parts and components in your furnace and perform preventive maintenance on the unit. This service includes: 
Lubricating moving parts 

Inspecting belts for fraying and looseness 

Checking for and tightening loose electrical connections
Inspecting all wiring for signs of scorching, fraying, rust, or corrosion
Opening the combustion chamber door to check burner ignition
Inspecting for leaks, cracks, rust, or corrosion on the heat exchanger
Cleaning the flame sensor
Measuring combustion gases to detect excess carbon monoxide
Inspecting air intakes and internal and external air vents for proper airflow, including removing blockages from debris
Inspecting and replacing air filter as needed
Testing thermostat for proper operation 

If the technician finds a problem, they will discuss what furnace repairs are needed. He or she will recommend that the repair be performed before putting your furnace into service for the season. This will help prevent further damage to your furnace and your family possibly going through the inconvenience of your furnace breaking down. 
Don't Put Off Maintenance or Furnace Repairs 
It is easy to fall behind on your annual maintenance or put off a recommended furnace repair. However, it is easy to get back on track for the heating season by scheduling your annual maintenance service or repair right now. Doing so will ensure that your furnace is ready when the cooler weather returns to the St. Albert area. Contact A-1 Heating & Cooling to schedule your maintenance or furnace repair today to keep your home comfortable this winter.