Is it Time to Buy a New Furnace? Why Choose A-1 Heating as Your HVAC Company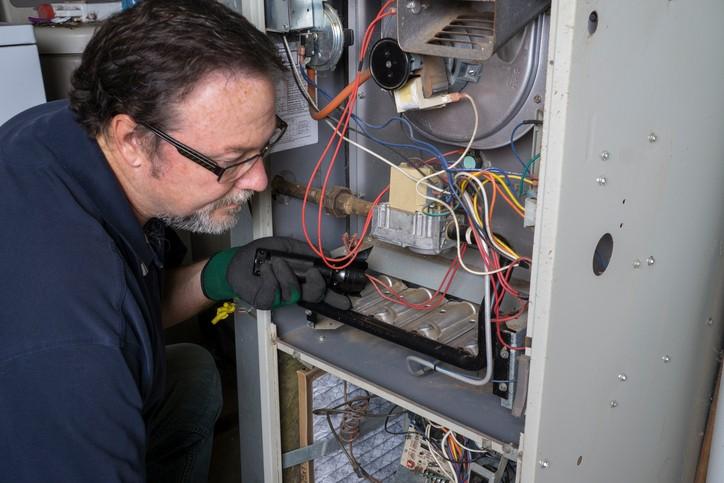 Proper home heating is not just about comfort—it's a health issue in our climate. This makes safe and efficient heating a priority for St. Albert homeowners. If your furnace is no longer performing reliably, it's time to replace your older heating system with a new, energy-efficient furnace from your trusted HVAC company in St. Albert.
Valuable Benefits
Although replacing your home heating system is an investment, there are many benefits you can enjoy, including:
Greater home comfort.
Increased home value.
Reliability.
Long warranty, with low maintenance and repair bills for the next decade (when system is properly maintained by your St. Albert HVAC company).
Minimal energy waste compared to older furnaces, conserves natural resources.
Cost savings due to efficient performance.
Improved safety. If your current system is in poor shape, old or neglected, it can be a safety hazard in your home. Have your system inspected yearly by our HVAC company in St. Albert to help ensure it is safe to use.)
Repair vs. Replace
At some point, the inconvenience and high cost of major, frequent repairs makes the "repair vs. replace" decision for you. A particularly expensive repair involves a cracked heat exchanger. This issue can be dangerous if not addressed. In addition, waiting too long to replace a failing furnace could mean pouring money into a lost cause. You also risk suffering a complete furnace breakdown that leaves you in the cold.
If your furnace needs replacement—if it's nearing 20 years old, for example--consider doing so now. This allows you to make your new furnace choice at leisure and get it installed (ideally) before the cold sets in!
Why Choose A-1 Heating for Furnace Repair or Replacement?
A-1 Heating, your dedicated HVAC company in St. Albert, offers:
All types of furnaces, giving you the widest variety of options.
An excellent reputation, our HVAC company is known for expert repairs and new furnace installation in St. Albert.
Only the highest quality furnace products and the most durable, reliable brands in comparison with the competition.
More than 100 5-star reviews online, and counting.
A+ rating on BBB, maintained since 1987.
In business since 1979.
Specialized expertise in residential forced air heating and cooling.
Genuine pride in serving our local community. We do our very best work for every customer!
The Very Best for Your Home
When your furnace is no longer performing to the best of its ability, it is time to think about repairing or replacing. A-1 Heating is dedicated to providing our customers with the very best products and service. If you're considering a new heating system for your St. Albert home, contact your local HVAC company for expert help.