Staying Cool During the Summer: Home A/C Maintenance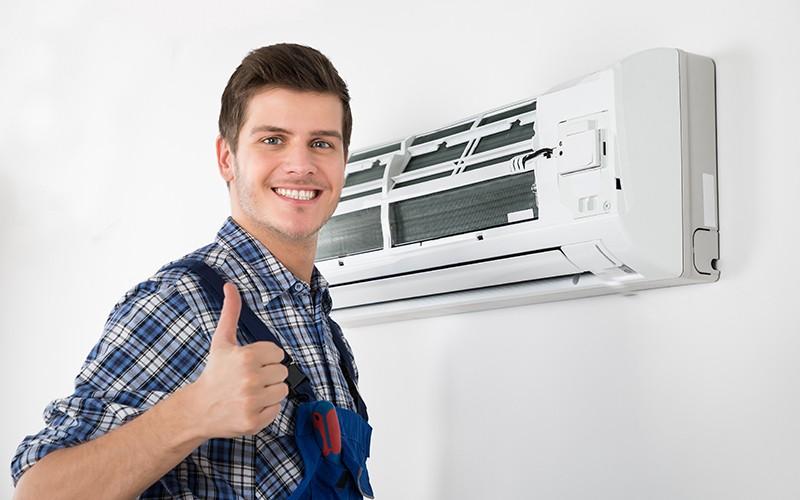 Your air conditioning is going to get a workout this summer in St. Albert and to keep it running well, there are some maintenance tasks you should be performing. With proper attention, your A/C will run more efficiently and keep you cool when you need it most. The following are some home A/C maintenance tips every homeowner should follow to keep their A/C unit in tip-top shape.
Easy Home A/C Maintenance Tips
Air Filter Cleaning or Replacement
Dirty, clogged air filters are the worst and biggest culprits for causing your A/C to run inefficiently and fail to keep you and your home cool. Air filters should be changed or cleaned thoroughly on a regular basis to protect your A/C from breakdowns and to improve the efficiency by as much as 15%.
Home A/C Maintenance Should Include Coils
Your air conditioning system has two sets of coils; evaporator and condenser. Over time, both coil types collect dirt and grime from the air and when they aren't cleaned, they aren't able to perform their jobs. This can cause your A/C to work harder than it should, which shortens its lifespan and best case, will not cool sufficiently. Make sure to get the coils of your A/C cleaned if you notice that they're dirty.
Clean Drains
Check the drain of your A/C unit and ensure it is free from dirt and debris. Check to be sure the hose is not clogged or deteriorated and if it is, have it cleaned out as soon as possible.
When Home A/C Maintenance Isn't Enough
Our well-trained professional A/C technicians at A-1 Heating in St. Albert will evaluate your A/C system and find the cause of your unit's problem. During the evaluation your technician will do the following:
Check the refrigerant level and test for leaks with a specialized detector
Capture any refrigerant that must be released in an environmentally sound manner
Inspect ducts for leaks and seal
Measure the air flow through your evaporator coil
Test the electric control system to ensure heating and cooling do not run at the same time
Inspect all electrical connections and clean, tighten and apply non-conductive coating as required
Lubricate moving parts and assess condition of belts
Verify accuracy at the thermostat
If problems are found, your technician will review repair or replacement options with you depending on the severity of the problem. A-1 Heating always strives to provide you with the best option while still being as economical as possible.
It's time for some home A/C maintenance but if your air conditioning is just not keeping you cool during the summer heat, contact us at A-1 Heating in St. Albert. Our expert A/C technicians will be happy to help and answer any questions about your A/C unit.